I-M
---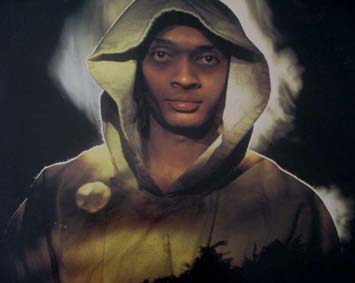 WELDON IRVINE: Spirit Man
(RCA APL0909 - 1975)
We Gettin' Down/Softly/Pogo Stick/Blast Off
Jungle Juice/Yasmin/The Power and the Glory/Softly
Weldon Irvine was a fine keyboard player/composer who suffered commercially for his willingness to experiment with jazz - including space-age poems and synthesisers from an early period. He resorted to releasing his first two albums on his own Nodlew label and then after an appearance on Strata East (In Harmony) he finally made it to a major label (RCA) and released three superb albums Spirit Man, Cosmic Vortex and Sinbad - of which Spirit Man is the most consistent. Weldon survived through other musicians covering his catchy compositions and both We Gettin' Down and The Power and the Glory are well-known jazz dance classics along with Walk That Walk Talk That Talk (from Cosmic Vortex) and perhaps his finest track I Love You (from Sinbad) which features the superb vocals of Don Blackman.
---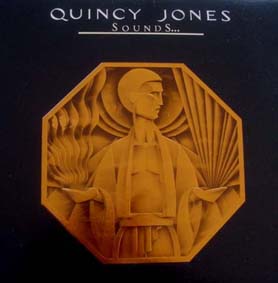 QUINCY JONES: Sounds...and Stuff Like That!!
(A&M SP4685 - 1978)
Stuff Like That/I'm Gonna Miss You In the Morning/Love, I Never Had It So Good
Tell Me A Bedtime Story/Love Me By Name/Superwoman/Takin' It To the Streets
Famous producer Quincy Jones, behind so many of the biggest selling soul albums of all time had the power in the late 70's to pull in the finest musicians on his solo projects - and such was the case with this album. Ashford & Simpson, Chaka Khan, Patti Austin, Luther Vandross, Tom Scott, Michael Brecker, Hubert Laws, Herbie Hancock, Eric Gale, Gwen Guthrie, Ralph MacDonald, Steve Gadd, Wah Wah Watson - and numerous others combine with immaculate production techniques to produce a stunning selection. The standouts are Herbie's Tell Me A Bedtime Story and Stevie Wonder's Superwoman with a fantastic solo from Herbie himself. The vocals are astonishing - Patti Austin and Luther in particular.
---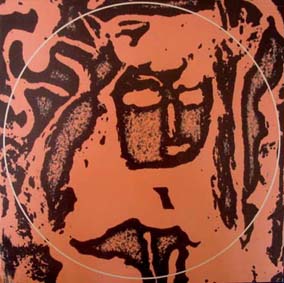 CLIFFORD JORDAN: Glass Bead Games
(Strata East SES19737/8 - 1974)
Powerful Paul Robeson/Glass Bead Games/Prayer To the People/Cal Massey
John Coltrane/Eddie Harris/Biskit
Shoulders/Bridgework/Maimoun
Alias Buster Henry/One For Amos
Any album named after Hermann Hesse's colossal novel must be special and so it proves with this mammoth double album on cult label Strata East. The line up is special too: Jordan is joined by Stanley Cowell or Cedar Walton (piano), Billy Higgins (drums), and Bill Lee (Spike's father) or Sam Jones (bass). The band pays tribute to some of the legends of jazz - Bill Lees' John Coltrane and Eddie Harris are amongst the high points, as is Stanley Cowell's typically moody contribution Maimoun echoing his great work with Bobby Hutcherson. Very rare in its original double-vinyl issue it has been re-released as two separate CD's.
---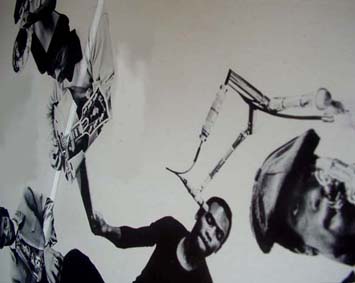 KOOL & THE GANG: Live at the Sex Machine
(De-Lite DE2008)
What Would the World Be Like Without Music/Let the Music Take Your Mind/ Walk On By/Chocolate Buttermilk/Trying to Make A Fool of Me/Who's Gonna Take the Weight Parts 1 & 2
Pneumonia/Wichita Lineman/I Want To Take You Higher/Funky Man/The Touch of You
Before achieving super-stardom with a string of disco-pop hits Kool & the Gang were a funk outfit that could rival any band James Brown and others put together. They were still very jazz influenced in the early seventies (and this is evident on the albums Live at PJ's, Good Times, Spirit of the Boogie), but it was funk all the way on this live session. The best tracks are the Kool & the Gang originals such as Let the Music Take Your Mind, Chocolate Buttermilk, Who's Gonna Take the Weight and Pneumonia. Many of these tracks became funk 'standards' and are found on many 70's Prestige and Blue Note sessions. The sound is big and basic. Brash horns over fatback drums (many breaks), funky bass and guitar licks. Its all a long way from later hits like Celebrate and Too Hot!. It seems in the dodgy world of the seventies music industry that Kool & the Gang stayed fiercely independent, releasing all their material on the small De-Lite label. Unfortunately this makes the original albums quite scarce - luckily they are now nearly all available on CD.
---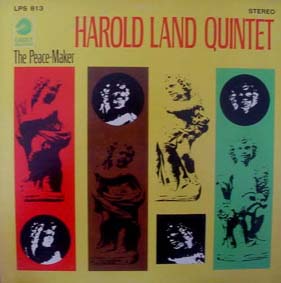 HAROLD LAND: The Peace-Maker
(Cadet LPS813 - 1968)
The Peace-Maker/Stylin'/40 Love/Angel Dance
Timetable/Imagine/The Aquarian/One For Nini
Harold Land was an experienced West Coast saxophonist who really came to prominence in the late-60's as sax player in Bobby Hutcherson's Blue Note line-ups. Land and Hutcherson swapped leadership for this session for Cadet in 1968. They were joined by Joe Sample (later of the Jazz Crusaders) on piano, Buster Williams (bass) and Donald Bailey (drums). This is another excellent Hutcherson/Land pairing - matching their sessions under Bobby's leadership for Blue Note. Land writes all but one track and the high spots amongst a top quality album are Timetable and The Aquarian, where Hutcherson's unique style shines through. Unfortunately this album can be difficult to find and has not been re-released.
---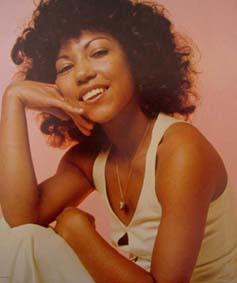 LINDA LEWIS: Lark
(Reprise MS2120 - 1973)
Spring Song/Reach For the Truth/It's the Frame/Feeling Feeling/What Are You Asking Me For/Lark/Old Smokey
Gladly Give My Hand/More Than A Fool/Been My Best/Waterbaby/Little Indians
Although known in the mainstream for some catchy pop successes in the late 70's, Linda Lewis has become a cult figure on the UK and Japanese soul scene due in large part to her early albums for Reprise; Say No More (1971), Lark (1973) and Fathoms Deep (1973). All three are wonderful, but maybe Lark is the best. Linda's unique, shrill - yet soft voice is instantly recognizable and may take some time to adjust to. It's more of a folky sound rather than jazz or R&B, and is perfectly set in the acoustic guitar and string sections of these tracks. The lyrics are wonderfully quirky - and the whole feel is somewhere between Joni Mitchell and Minnie Riperton.
---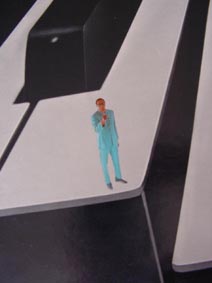 RAMSEY LEWIS: Maiden Voyage
(Cadet LPS811 - 1968)
Maiden Voyage/Mighty Quinn/Sweet Rain/Lady Madonna/Do You Know The Way To San Jose/Ode
Les Fleurs/Since You've Been Gone/In the Heat of the Night/Afro-Boogaloo Twist/Only When I'm Dreaming/Eternal Journey
At first glance this may look like an album of dodgy jazz covers - but delve into the sleeve credits and you'll find Charles Stepney on production and Ramsey's trio 'augmented by strings and voices'. That usually means Richard Evans unique string arrangements and Minnie Riperton and co. on vocal harmonies. And so it proves... forget the pop-covers and head for Ramsey's funky version of Herbie's Maiden Voyage , and the instrumental versions of Minnie Riperton's Les Fleurs and Only When I'm Dreaming. But the best track is the psychedelic jazz of Charles Stepney's composition Ode, with its moody, menacing bassline, horror-film strings and 'down in a dungeon' vocal effects. Also check out Ramsey's other albums produced by Stepney particularly Mother Nature's Son (a bizarre album full of Lennon/McCartney covers featuring some very early Moog playing), Another Voyage, and The Piano Player. Of Ramsey's later works Sun Goddess and Salongo - which feature most of Earth,Wind and Fire - are amazing and might yet make this Hall of Fame!
---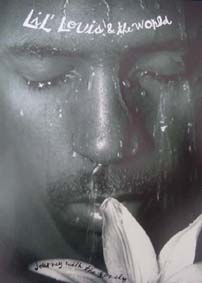 LIL LOUIS & THE WORLD: Journey With the Lonely
(Epic E47058 - 1992)
Club Lonely/New Dance Beat/Saved My Life/Aahhhh!
Do U Love Me/You're My Reason/Dancing In My Sleep/Funny How U Luv/Thief/Share
It would take a great album from the nineties to make this Hall of Fame, but Journey With the Lonely deserves it 'classic' status despite being barely 5 years old. By all accounts it wasn't a commercial success - so often the case with truly great works, but it gained Lil Louis great respect outside of the House music fraternity previously familiar with his genius on tracks such as French Kiss/Music Takes U Away/Frequency/ Videoclash, etc. Journey... travels from the superbly produced garage of Club Lonely through to highly original House/R&B hybrids and finishes with the albums best tracks; Thief with its jazz-cool swing, double-bass and sax solo to the gorgeous ballad Share. A modern classic that was criminally under-rated when it came out and which apart from LPs from Blaze and Larry Heard is one of the - all too few - truly great albums to come from the House/Techno generation of producers.
---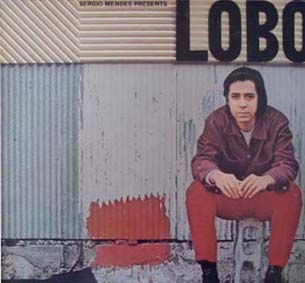 EDU LOBO: Sergio Mendes presents... Lobo
(A&M SP3035)
Zanzibar/Ponteio/Even Now/Crystal Illusions
Casa Forte/Jangada/Sharp Tongue/To Say Goodbye/Hey Jude
Brazilian born Edu Lobo's songs have been covered by many artists but the originals still have a beauty about them that's rarely re-captured. Sergio Mendes was responsible for bringing him to A&M and his debut album features the much covered classics Zanzibar (maybe covered best of all by Earth, Wind & Fire), Ponteio, Crystal Illusions and Casa Forte. Most of the songs are co-written by Lobo himself and his vocals are strong and sensuous. Lobo is backed up with members of Mendes' own Brasil 66 band as well as Airto on percussion and Hermeto Pascoal arranges. The compositions signalled important developments in bossa nova and helped bring a predominantly samba based music into the modern era.
---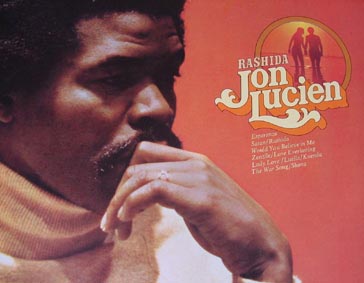 JON LUCIEN: Rashida
(RCA APL1-0161 - 1973)
Kuenda/Would You Believe In Me/Lady Love/Luella/Shana/Satan
Rashida/The War Song/Esperanza/Love Everlasting/Zenzile
The unique vocal style of Jon Lucien may come from his birthplace on the tiny Caribbean Isle of Tortola - it certainly doesn't have any precedent and makes his work instantly recognizable. Still performing due to his rediscovery in the early nineties (resulting in some excellent new albums especially Listen Love) - his two classic albums Rashida and Mind's Eye (1975) remain his best. Mind's Eye contains the excellent A Sunny Day and the club classic Listen Love, but Rashida is simply heaven on vinyl. It has the perfect start - with the sounds of acoustic guitar rising through the sound of gently crashing waves that in the words of guest sleeve-note writer Henry Mancini 'takes you on a fantasy journey to a world of islands'. Its pure romantic escapism and the love songs to Rashida and others are without equal. A unique album full of Caribbean mystique.
---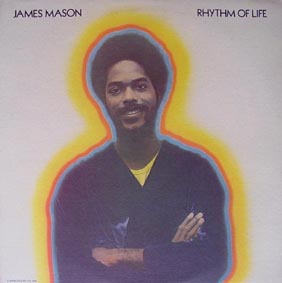 JAMES MASON: Rhythm of Life
(Chiaroscuro CR189 - 1977)
Sweet Power Your Embrace/Good Thing/Free/Mbewe/Funny Girl
Slick City/Rhythm of Life/Hey Hey Hey/I've Got My Eyes On You/Dreams
Multi-instrumentalist James Mason only made one album - but what an album it was! Often cited as one of the best fusion albums ever made Rhythm of Life was released on the tiny independent Chiaroscuro label in 1977, but it was the classic Sweet Power Your Embrace - with the wonderfully piercing ARP String Ensemble intro followed by a growling ARP Odyssey bassline - that made it such a sought after album. But the whole of Side One is equally as good - the lead vocals of Clarice Taylor reaching amazing heights on Good Thing and Free. James Mason played guitar on many of Roy Ayers best early works and curiously reappeared in the mid-80's on New York disco label Prelude as Wuf Ticket (The Key). Apart from that his output has been minimal, but a recent 12" (the excellent I Want Your Love) and a successful tour of the UK last year may yet lead to Mason adding to this unique album.
---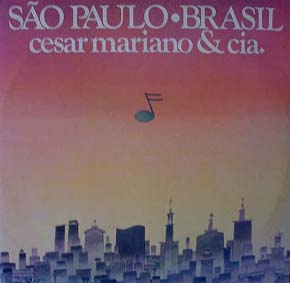 CESAR MARIANO & CIA: Sao Paulo-Brasil
(Lup Som/Ariola Brazil - 1987*)
Metropole/Estacao Do Norte/Fabrica/Poluicao
Imigrantes/Metro/Litoral/Futebol de Bar
Although quite an obscure field, the world of Brazilian fusion can often yield great results. It seems Brazilian studios were great fans of early synths as many of the recordings by Azymuth and Marcos Valle testify. This album is one of the finest examples of Rhodes/synth led fusion - the percussion is as good as you'd expect from a Brazilian band and often 100 mph! The compositions though are as varied and complex as any you'd find on a Herbie Hancock album. Imigrantes changes completely before coming full circle and Metro just rides on a wave of wah wah'd clavinet and String Ensemble. The original of this album is probably near impossible to find outside of Brazil, but luckily it was re-released by BMG Ariola in the late 80's and even made it on to CD a few years ago.
---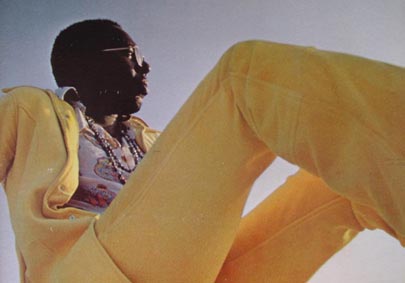 CURTIS MAYFIELD: Curtis
(Curtom CRS8009 - 1971)
If There Is A Hell Below We're All Gonna Go/The Other Side of Town/The Makings of You/We the People Who Are Darker Than Blue
Move On Up/Miss Black America/Wild and Free/Give It Up
One of the true heavyweights of soul music - Curtis Mayfield needs no introduction, and his independent spirit is still hugely influential despite a tragic stage accident a few years back which left him paralyzed. A former lead singer with the Impressions, Curtis burst into fame with the no-nonsense social message albums Curtis and Roots in the early seventies. The songs were political, controversial and the music was often relentless and powerful. Both albums are essential - the original issues are worth hunting down for their extravagant packing (gatefold sleeves - cut away star-sign charts, etc). Curtis states his intentions on the opening track with the call to 'brothers, niggers, whiteys, jews, crackers...' made all the more powerful due to its tape delay effect and the growling electric bassline. The strings carry the listener along a wave of positive action - continued on tracks such as Move On Up and Get Down (Roots). The sound of somebody trying to wake America.
---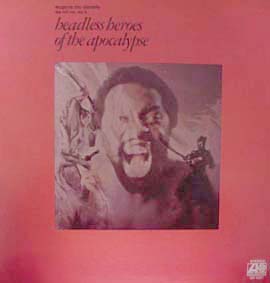 EUGENE McDANIELS: Headless Heroes of the Apocalypse
(Atlantic SD8281 - 1971)
The Lord Is Back/Jagger the Dagger/Lovin' Man/Headless Heroes/Susan Jane
Freedom Death Dance/Supermarket Blues/The Parasite
A strange and rare album by an even stranger singer/songwriter! Most well-known as the man behind Roberta Flacks 'Feel Like Making Love', Eugene McDaniels often appears in the least likely of places (eg. as vocalist on Bobby Hutcherson's dark and moody Now! album). His solo album Outlaw (1970) was mostly experimental folk-rock (sought after for the excellent Cherrystones), which he continued and greatly improved on this superb album. From the Dylanesque Supermarket Blues the uplifting soul of Lovin' Man the entire album is highly original. It seems McDaniels invented a persona for himself on these albums as 'the left rev. mc d.' and the strangeness of the lyrics fits this surreal image. But it all seems strangely familiar due in large part to the many loops all over this album which have been used by Hip Hop artists for which the laid back, funky piano licks are perfect. And who do we find on piano? Harry Whitaker... it seems as if all the best albums have key connections with key figures. This album is extremely hard to find despite being on Atlantic - this maybe due to its popularity with Hip Hop producers as much as its initial rarity.
---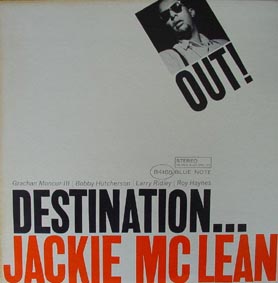 JACKIE McLEAN: Destination Out
(Blue Note 4165 - 1963)
Love and Hate/Esoteric
Kahlil the Prophet/Riff Raff
Alto saxophonist Jackie McLean has had a long and varied career. He was at the heart of the be-bop revolution of the fifties and even managed to have dancefloor success with the 1979 hit Dr Jeckyl and Mr Funk! However it was his sixties material for Blue Note that was arguably his best period. McLean managed to get a good balance between the new ideas of the free-jazz movement and more accessable modal innovations. Destination Out is a perfect example of this approach - highly experimental, hence the title - yet still accessable. All except Kahlil the Prophet are composed by trombonist Grachan Moncur III - who had raised eyebrows with two highly original and difficult albums for Blue Note of his own; Evolution and Some Other Stuff. Jackie McLean sums up the mood of the session in his liner notes when he says: 'just as ragtime music painted a portrait of the era of prohibition, so too does todays jazz paint a portrait of the space age'. McLean started his avant-garde explorations with the earlier album Let Freedom Ring and continued with the excellent albums One Step Beyond, It's Time, Right Now and Action, before heading in a more free direction until the excellent Demon's Dance - all for Blue Note, and all worth checking out.
---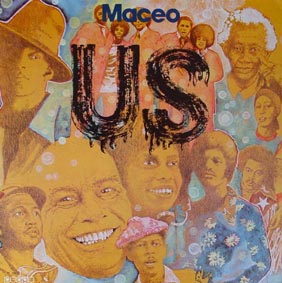 MACEO: Us
(People PE 6601 - 1974)
Soul Power 74/Parrty/Show and Tell/Drowning In the Sea Of Love
I Can Play For (Just You and Me)/Doing It To Death/The Soul of a Black Man
James Brown certainly justified his 'hardest-working man in show business' tag producing a string of side projects for the People label - and artists such as Lyn Collins, Vicki Anderson, Bobby Byrd, Fred Wesley and this album for his saxophonist Maceo Parker. It is no-nonsense funk from start to finish - the highlights being the rare groove classic trio of Soul Power '74, Parrty and Doing It To Death - all James Brown compositions. Maceo is joined by most of the JB's and the 'Minister of New New Super Heavy Funk' features heavily himself along with Fred Wesley. The other classic Maceo track 'Cross the Tracks' is also essential.
---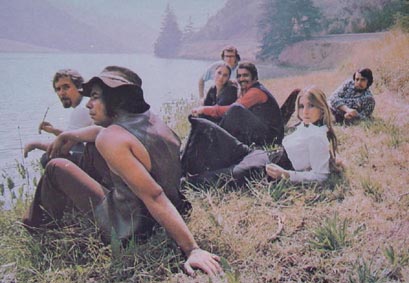 SERGIO MENDES & BRASIL '66: Stillness
(A&M SP4284 - 1970)
Stillness/Righteous Life/Chelsea Morning/Cancao Do Nosso Amor/Viramundo
Lost In Paradise/For What It's Worth/Sometimes In Winter/Celebration of the Sunrise/Stillness
Although responsible for much bossa nova cheese throughout the sixties and early seventies, Sergio Mendes was a serious musician (as early albums The Beat of Brasil and The Swinger from Rio testify) and Stillness was his post-hippy era masterpiece. With its perfect blend of psychedelic folk and Brazilian pop Stillness works on numerous levels. The covers of Joni Mitchell's Chelsea Morning and Stephen Stills' For What It's Worth somehow work alongside the more traditional Brazilian arrangements. The vocals are a delight - from the opening psychedelia of Stillness to the soft chanting of Celebration of the Sunrise. Definitely one for long summer days.
---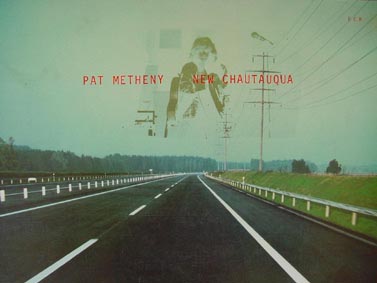 PAT METHENY: New Chautauqua
(ECM-1-1131 - 1979)
New Chautauqua/Country Poem/Long-Ago Child/Fallen Star
Hermitage/Sueno Con Mexico/Daybreak
Zen and the Art of guitar playing... well the title may or may not be influenced by Pirsig's cult book, but the playing is Zen like in its precision and concentration. The entire album is composed and performed by Metheny using a combination of 6 and 12 string electric guitars, acoustic guitar, 15 string harp guitar and electric bass. It is a masterclass in guitar playing by one of the constant innovators of modern music that has seen him work with people as diverse as Joni Mitchell (the live album Shadows and Light), Lyle Mays and others.
---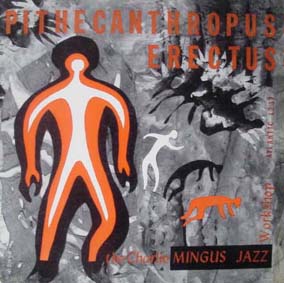 CHARLES MINGUS: Pithecanthropus Erectus
(Atlantic 1237 - 195?)
Pithecanthropus Erectus/A Foggy Day
Profile of Jackie/Love Chant
A four-track album of such complexity it makes many longer works look lightweight - but don't let that put you off. This was the product of Mingus' infamous Jazz Workshop and included the great Jackie McLean on alto-sax. Mingus himself explains the theory to his compositions on the back sleeve (A Foggy Day is the only standard) and we can be thankful for that. To gain knowledge of the kind of man Mingus was we can both listen to his highly original music and read his extraordinary auto-biography Beneath the Underdog. Violence and mental instability plagued his life - and his methods were often totally misunderstood. Most of his albums are difficult but essential for his totally unique approach to both bass playing and composition. Check Mingus Ah Um and Mingus Dynasty (Columbia) and his classic Impulse! albums Mingus Mingus Mingus and The Black Saint and the Sinner Lady.
---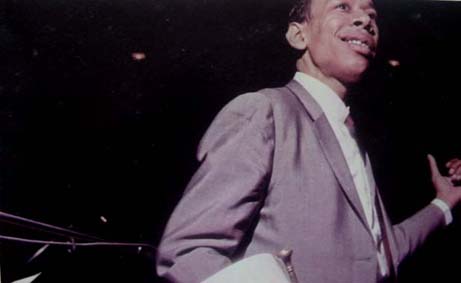 LEE MORGAN: Delightfulee
(Blue Note BLP 4243 - 1966)
Ca-Lee-So/Zambia/Yesterday
Sunrise Sunset/Nite Flite/The Delightful Deggie
One of the giants of jazz - Lee Morgan recorded many fine albums as a leader for Blue Note and featured on countless classic sessions as sideman. He enjoyed enormous commercial success with The Sidewinder and if anything got better as we went on until his tragic end - shot to death by a girlfriend at Slug's niteclub in NY at the age of 33 and that after a long, but successful fight against drug addiction. Morgan came from the hard bop school of the Jazz Messengers. It seems so many great leaders came up through that ever changing band under the leadership of Art Blakey. His many albums for Blue Note are of the highest quality - Delightfulee's highpoint is the track Zambia, featuring Morgan alongside Joe Henderson, McCoy Tyner, Bob Cranshaw and Billy Higgins. It seems Morgan was getting away from his hard bop roots and the pop-style of The Sidewinder and The Rumproller and the albums best tracks are his own compositions. Other post-bop Lee Morgan albums to check are The Rajah, Gigolo, The Rumproller, Search For the New Land, The Procrastinator, Caramba and Charisma - all for Blue Note.


| | |
| --- | --- |
| | |